High-end performance and features put the new DF175AP/150AP in a rank above the rest.
Fuel Efficient

With a combination of our Lean Burn technology, a semi-direct intake system and a high performance compression ratio of 10.2-to-1, these new outboards deliver clean, efficient power. Compared to the current 175 and 150, the DF175A is 14% more fuel efficient and the DF150A shows a 7% improvement for significant savings at the fuel dock.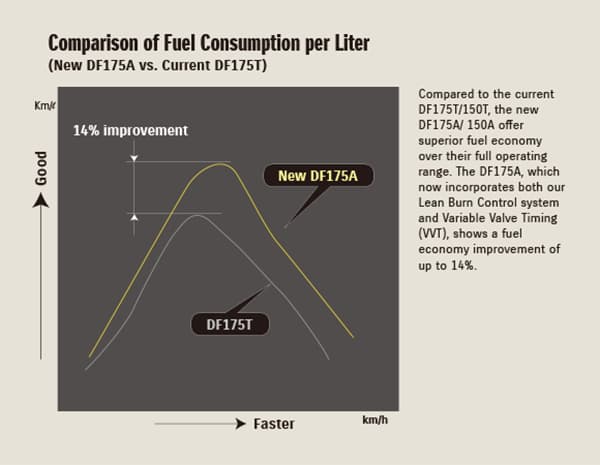 Powerful

With more torque (3.1% more for the DF150A and 2.7% more for the DF175A), as well as Suzuki's proven offset driveshaft layout with 2-stage gear reduction, these new outboards generate more power throughout the full rpm range. Even on heavier, fully loaded boats, the DF150A and 175A take performance to the next level.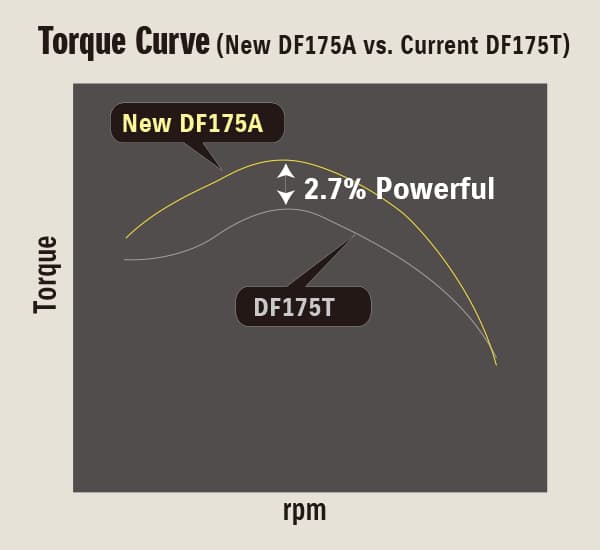 Quick Acceleration

The DF150A and DF175A now share the same engine block used for our popular DF200A. More displacement and improved mechanical design combine for quicker acceleration, whether out of the hole or in mid-range. We're satisfying our customers' desire for performance and improved fuel economy.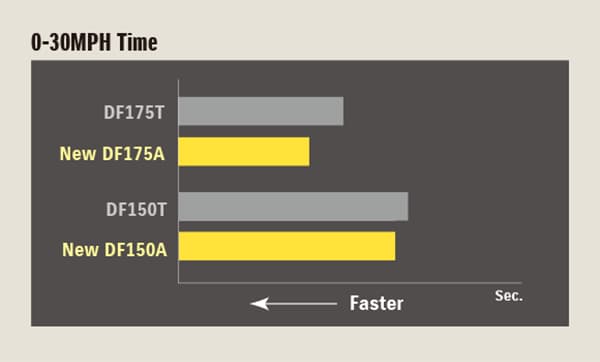 Reliable

These new outboards take full advantage of Suzuki's proven Ultimate 4-stroke technology to provide season after season of reliable performance. A knock sensor keeps the engine running smoothly for improved durability. An O2 sensor improves engine efficiency and Suzuki's water detecting system helps protect the engine from the effects of bad gas, which include poor combustion, lower power output and corrosion.

*Data used in this product information was obtained through in – house testing under uniform conditions. Results will vary depending upon operating conditions.